The Hotel Eurostars Convento Capuchinos is located in the historic district of Segovia, in the noble area of the city, surrounded by one of the city's most renowned buildings of this World Heritage City.
The hotel is located less than five minutes by foot from the Plaza Mayor, the Cathedral, St Esteban's Church, the Casa Museo Antonio Machado and the Misericordia Hospital, and less than ten minutes from the Aqueduct and the Alcázar de Segovia.
The hotel, located on top of the surrounding land, affords beautiful views of the Eresma riverbed and the Alameda, or boulevard.
The hotel has indoor parking with direct access to the hotel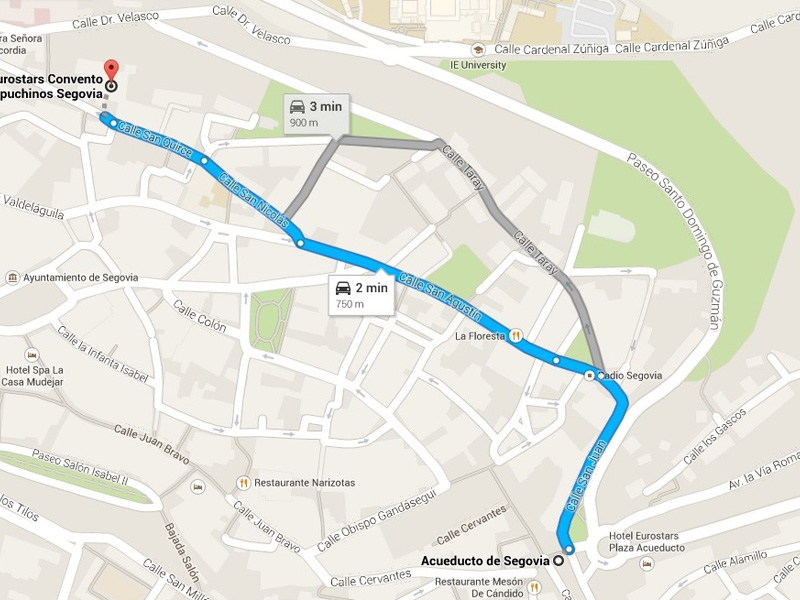 https://eurostarsadmin.booking-channel.com/H182/images_public/H182/como_llegar/comollegar_capuchinos.jpg